You arrive at home after a busy day at the office and having to play chauffeur for your children. The day took its toll on you, and now you have drained off all your energy. All you wish for is to dive under the duvet and get some well-deserved sleep.
Once the kids have gone to bed, you tackle your bedtime routine that consists of washing your face, changing into something comfortable, and brushing your teeth. Maybe you even need to shower as you did not manage to do so in the morning.
At this point, you may figure you can wake up earlier the next day to shower, Without any further ado you change and wash your face. While you stand at the bathroom basin, you contemplate whether you should or shouldn't brush your teeth.
You think that it won't make much of a difference if you skip brushing your teeth as its only one night. So you jump into bed with a clean face, but your mouth is still dirty.
Why should one brush your teeth twice daily, particularly at bedtime?
How many times weren't you told as a child that you got to brush your teeth not once but twice daily to ensure a healthy mouth?
If you get a chance to speak to your Grants Pass Dentist, they will tell you that this piece of advice is the most important ever.
But why is this the case?
You may have pondered over this piece of advice throughout your life as to what can happen if you neglected to brush your teeth in the morning and at night.
Follow along as we explain why you have to brush your chompers twice a day.
Do not think because you're not drinking or eating anything other than water while sleeping, that your mouth will be fine until the morning. Besides, didn't your saliva do a good job by doing away with lunch, supper and any snacks you had during the day?
One's mouth, however, is very active at night.
While in dreamland, all sorts of chemical reactions take place to break down what is happening in your mouth. Not all of them are good though.
If you do not brush your teeth before off to bed, your unclean mouth turns into a breeding ground for bacteria and germs. Your mouth bacteria will feast on any leftover food particles.
Bacteria are known for excreting waste, similar to any other living organism. What is more, the waste from the bacteria is very acidic, meaning it will break down, weaken and also destroy your tooth enamel. This process makes your gums and teeth receptive to disease and decay.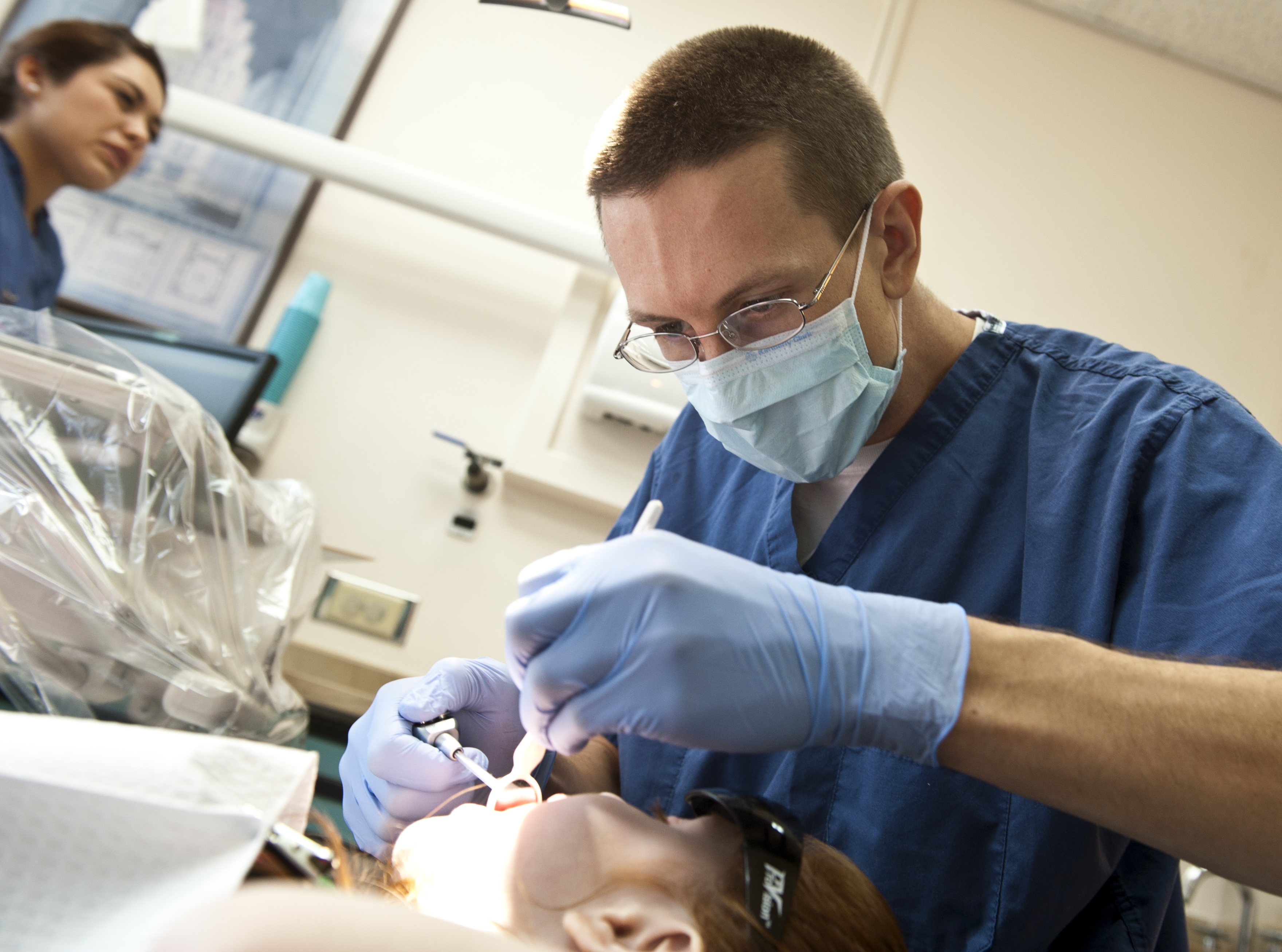 Also, saliva production decreases during the night, which adds a favorable environment for plaque and bacteria to thrive.
In a big way, saliva serves as a built-in mouthwash. In the daytime, your saliva glands are very active and produce sufficient moisture to keep you going all day long.
During the evening it is another story altogether. Saliva production ceases, resulting in a dry mouth, leaving you in a bad way as your mouth has no way to get clean to wash away bacteria and germs.
We call the enamel destroying waste – plaque, which is a stickiness that firmly attached itself to the outer surface of your teeth. If you do not remove plaque with brushing and flossing, it will harden into tartar, which only a Grants Pass dental professional can remove.
During this stage of the game, your immune system will soon be commissioned to attack the tartar and plaque. The signal to do so would stem from the gums due to it being inflamed. The natural response of any immune system is to do something about an infection. The sad thing is that good gum tissue will also be attacked and destroyed, leading to receding gums.
Your Grants Pass Dentist 97527 specialist will tell you that receding gums allot extra space for plaque, bacteria, and tartar to accumulate. As it weakens your supportive structure, you are more likely to experience loose teeth.
While toothache, tooth loss, cavities, and gum disease is not an overnight process, and occurs over time, neglecting to floss and brushing your teeth at night will speed up the situation and lead to cavities forming without anyone even knowing about it.
Take a bit of advice from your dental experts in Grants Pass regarding brushing your teeth at night. Believe us when we tell you that nasty and gross things happen in your mouth while sleeping. Going to bed with a clean mouth will reduce the chances for these nasties to worsen an already bad scenario. When visitng Allen Creek Dental, ask about free dental work.
…